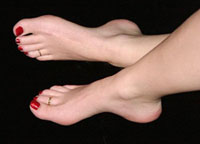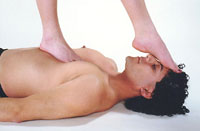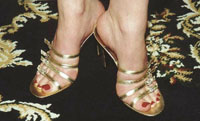 Submission in its purest form begins at the lowest point, to kiss the feet of the one you serve is always the most tender gift a slave can give to their superior.

-The Goddess Athena


Pressed against the rug before her all you see is the image of her feet rising before you. Her delicate toes and threatening spiked heels pacing inches from your face. "You want to kiss them, don't you," She says in a sarcastic tone over you. "Yes," you breathe hoarsely. "Well then, start begging."

Whether bare and pressed against a man's face or seductively peeking out of a pair of open toed high heel shoes the eroticism of a woman's foot is undeniable. Perfectly painted toenails and soft skin command your reverent attentions. Rewards are not needed when worship at the foot of a Siren is the task before you.